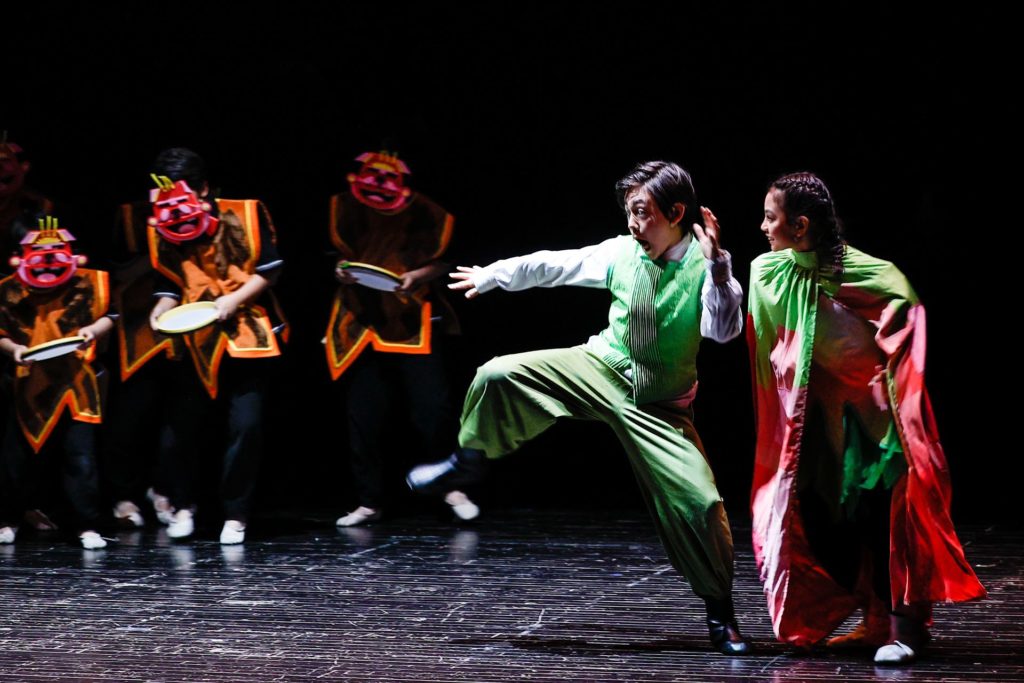 Flowers in the Mirror, a classic fantasy novel written by novelist Li Ruzhen in the Qing Dynasty (1644-1911), was recently adapted into a stage play performed entirely by children and premiered in Beijing on Jan 14 2022.

The stage production added a sense of fairy-tale enchantment to the original text. The protagonist is meant to be a flower fairy, who descends to the mortal world as the fisher girl Tang Xiaoshan. Tang then goes on a series of adventures et travels to the Country of Black Teeth, the Country of Two-faced People, as well as many other countries, with her uncle Lin Zhiyang in search of the lost flowers.

The play is coproduced by Hybridites France-Chine and Qfun Theater, a troupe dedicated to children's theater education in China since 2013.