Yang Fei just died and reaches the other side. Trailblazing Chinese director Meng Jinghui adapts Yu Hua's novel and creates a world of wanderings and true anecdotes.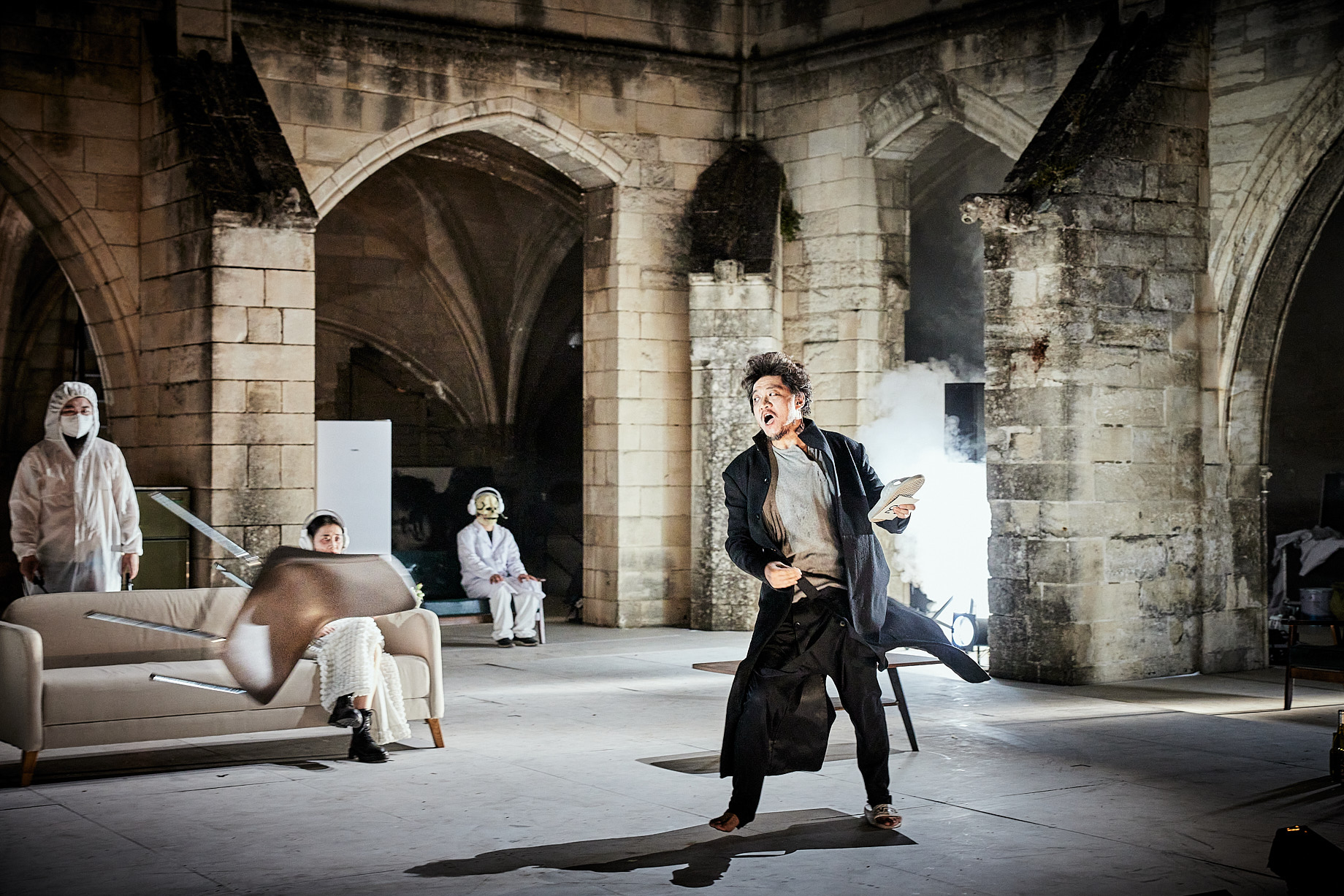 PRESENTATION
Yang Fei just died in an explosion. For this man from a humble background, to reach the other side is a reminder of his existence. How can he hope to be buried when he can't afford a tomb? Yang Fei meets other members of the waiting dead wandering this other world: his ex-wife, the girl-rat and her companion, as well as many chess players. But his wanderings remain calm, driven by the desire to find his father, who disappeared under mysterious circumstances. The Seventh Day of Yu Hua is inspired by the biblical myth of creation and driven by the universal hope of finding answers to personal questionings. After Teahouse, presented at the Festival d'Avignon in 2019, Chinese director Meng Jinghui continues his trailblazing exploration of Chinese society. A play of powerful formal beauty, with its troubling dark spheres that move with the wind and this strange shredder of which we can't help but fear the awakening.
Published in 2013, The Seventh Day brought international recognition to novelist Yu Hua. Born in 1960, he has published several novels, including To Live (1993), which was adapted for the screen by Zhang Yimou, Chronicle of a Blood Merchant (1995), Brothers (2005), which won the Courrier International Prize for Best Foreign Book, as well as the essay collection China in Ten Words (2011).
Duration: 2H10
18, 19, 20, 22, 23, 24, 25 July 2022
Cloître des Carmes, Avignon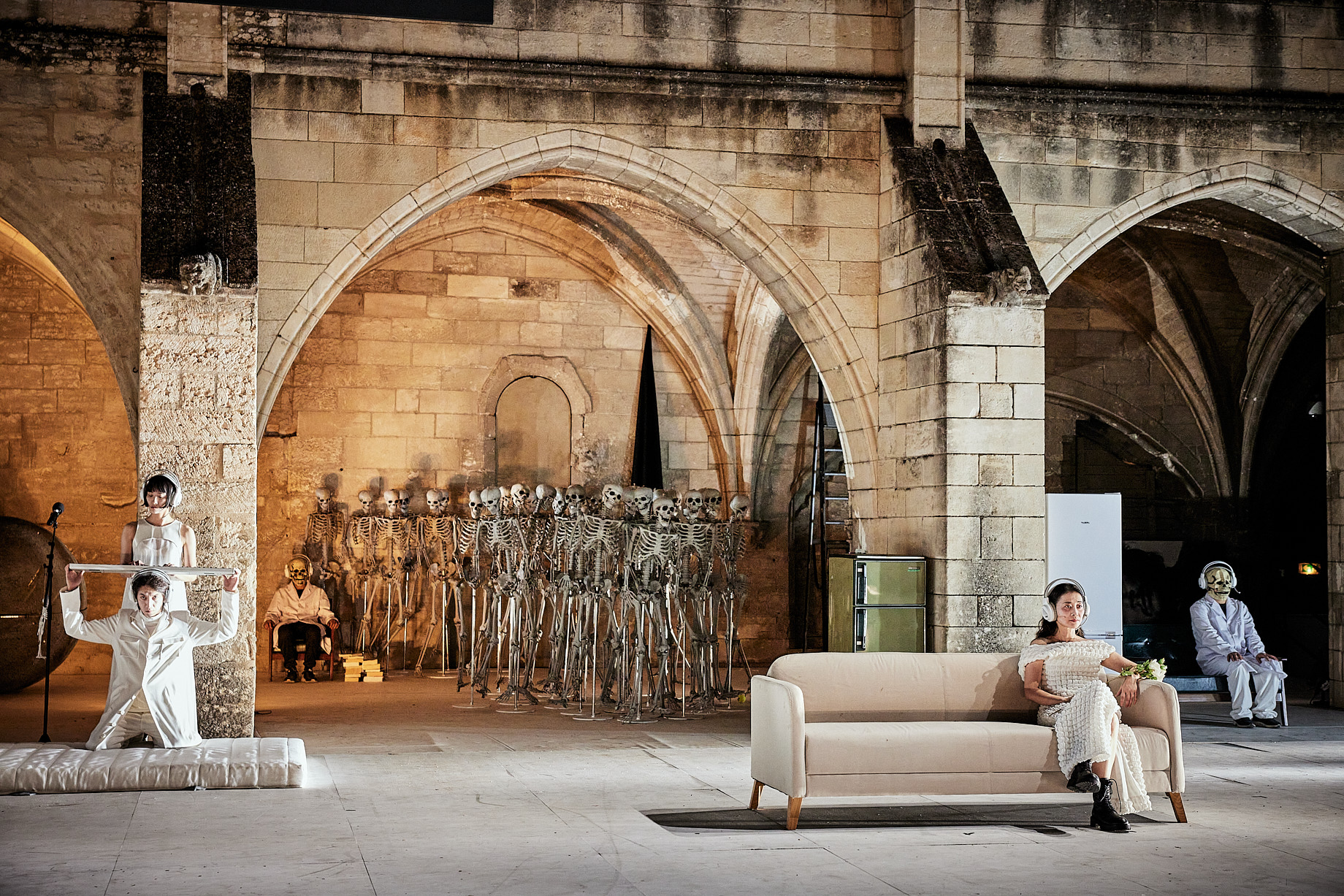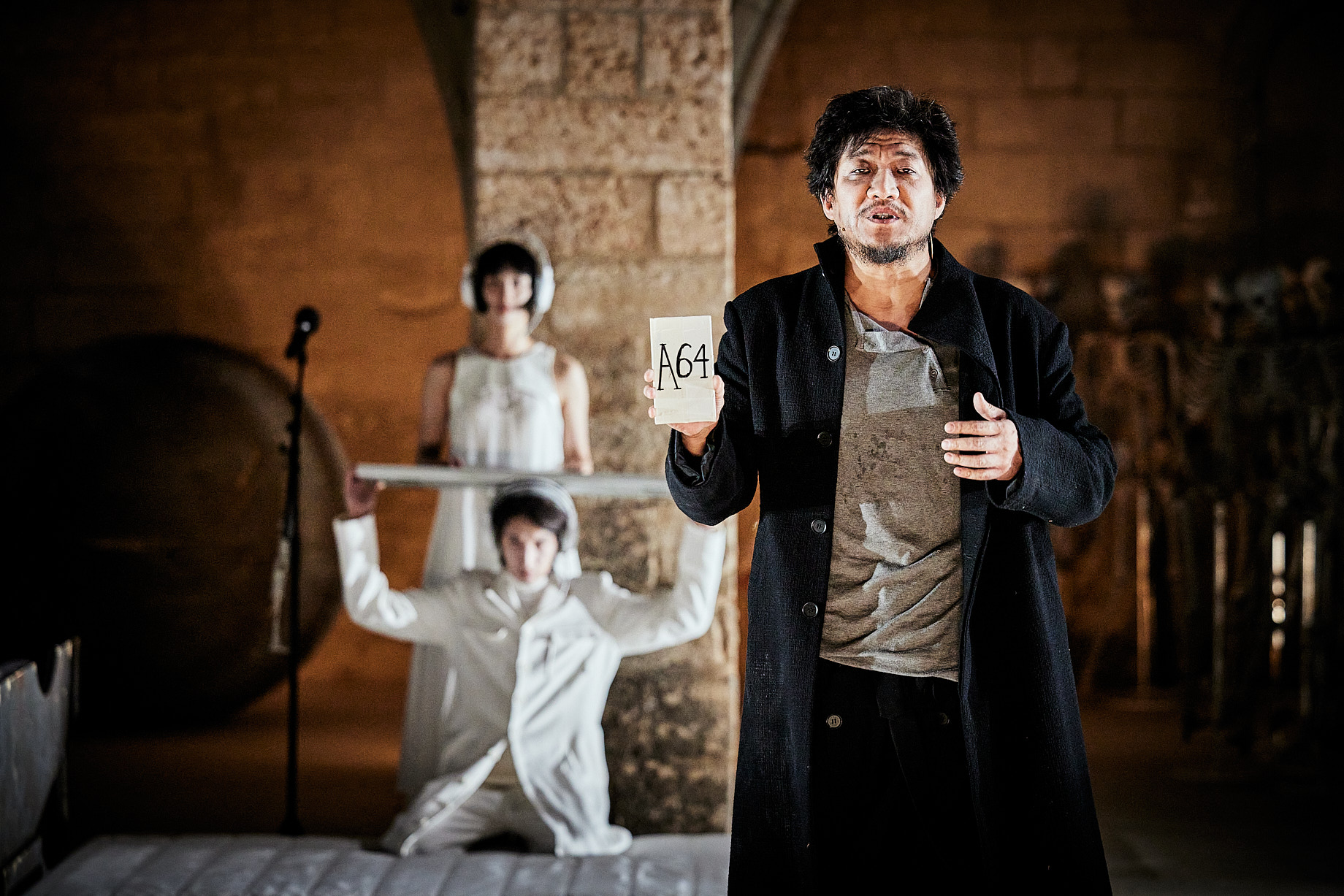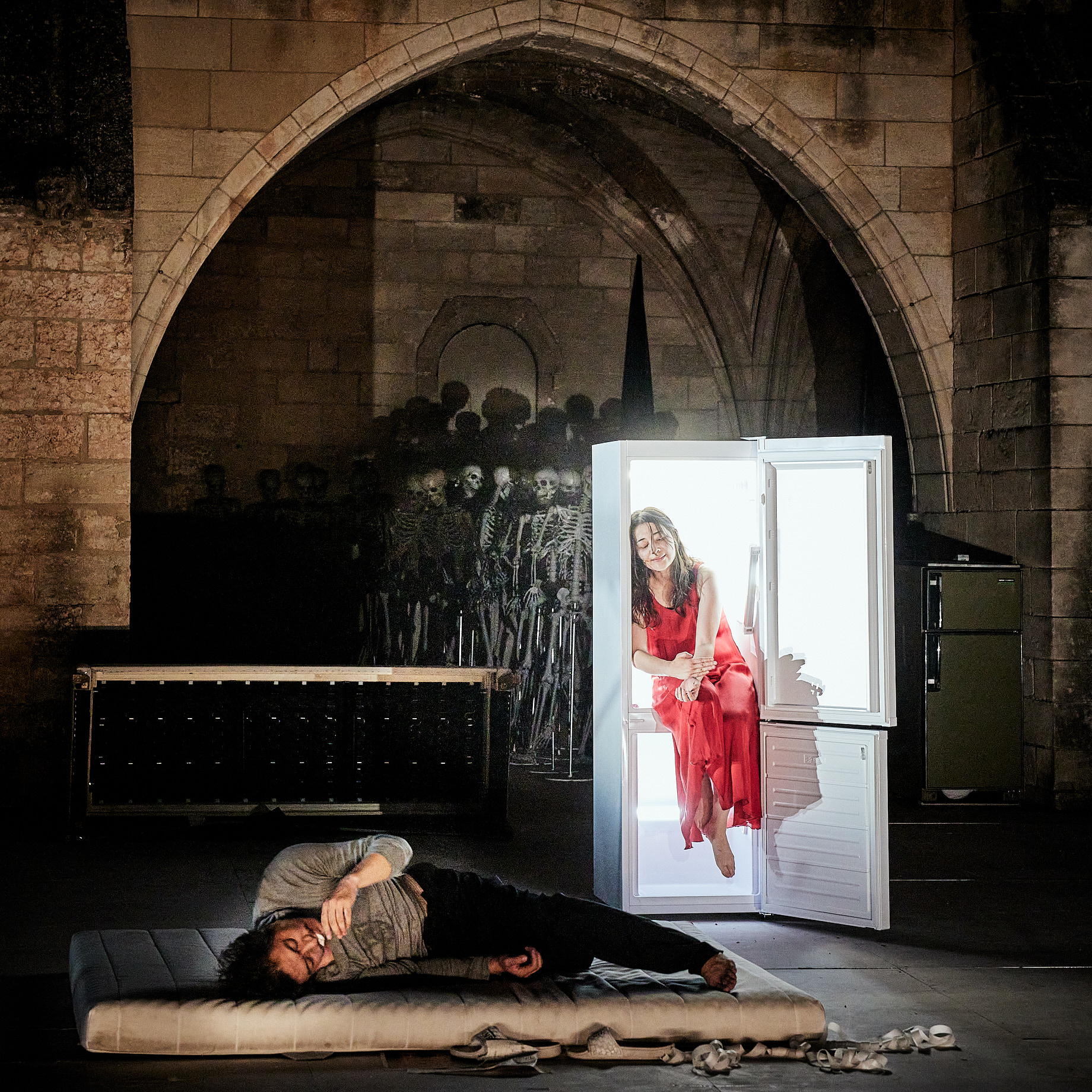 Distribution
Avec Chen Minghao, Han Shuo, Huang Xiangli, Mei Ting, Sun Yucheng, Wang Zihang, Xiao Dingchen
Texte Yu Hua
Traduction du chinois Pascale Wei Guinot
Adaptation et mise en scène Meng Jinghui
Musique Hua Shan, Wang Chuang
Scénographie Zhang Wu
Lumière Wang Qi
Son Zhang Xinnan
Costumes Yu Lei
Assistanat à la mise en scène Li Huayi
Production Wang Jing
Production
Production Meng Theatre Studio
Coproduction Hybridités France-Chine
En partenariat avec France Médias Monde
The Workshop of Thought
The China that we don't know: the dramaturgy of contemporary Chinese theater
What is the dramaturgy of contemporary Chinese theater? This is a question that is ignored in Europe. In order to answer it, we must try to understand the context of today's Chinese theater and the environment in which the playwrights work. What are the forms of dramaturgy and how do these different forms behave on stage? This discussion proposes another look at China through the medium of theater.
21 July 2022
Cloître Saint-Louis, Avignon
With Meng Jinghui director, Wang Jing director of Hybridités France-Chine, Pascale Wei-Guinot translator of Chinese specialized in theater
Moderated by Christophe Triau professor at the University of Paris-Nanterre
Link to the full video :
https://festival-avignon.com/fr/audiovisuel/la-chine-que-nous-ne-connaissons-pas-la-dramaturgie-du-theatre-contemporain-chinois-227554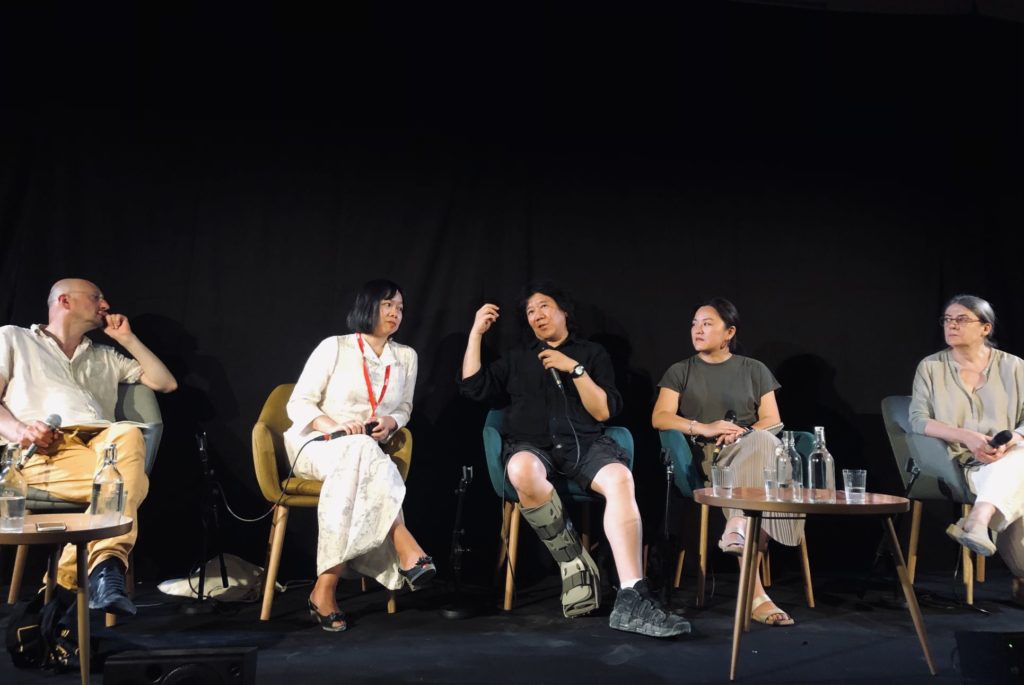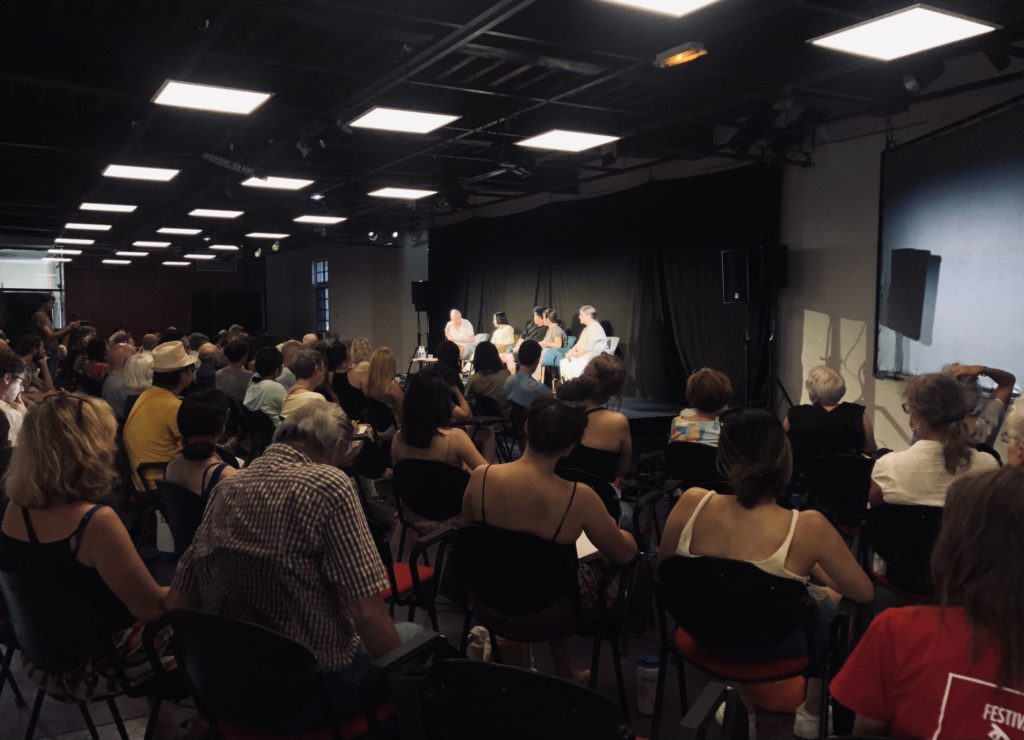 Tour 2022-2023
25-27 Nov. 2022
Wuzhen Theatre Festival
Wuzhen Theatre, Jiaxing
29-31 Dec 2022
Suzhou Bay Grand Theatre, Suzhou
6-8 Jan 2023
Wuxi Grand Theatre, Wuxi
10-11 Jan 2023
Ningbo Cultural Poly Grand Theatre, Ningbo
13-14 Jan 2023
Hangzhou Grand Theatre, Hangzhou
15-19 Mar 2023
Poly Theatre, Beijing